---
---
With a supple and road-adaptive resin main chassis and closed gearbox, the assembly type drift car "Rookie Drift RD1.0" with the optimum configuration for street drift is now available!
 The double wishbone suspension, which is supported by oil-filled dampers and drift-specific springs, reliably grips the road surface, and combined with the overwhelming steering angle, allows driving at deep drift angles. The 3-gear transmission with good response also contributes to the optimization of the weight balance, reducing fatal understeer in drifting and realizing drift driving with distance.
 Even with the standard kit, it is possible to adapt to various driving conditions by changing the settings, but if you incorporate many optional parts that have already been released, you can complete an original machine with further improved driving performance. You can enjoy a menu just like a real car tuning car, such as suspension settings, drive system tuning, weight reduction with carbon parts, and rigidity improvement with aluminum parts.
Main features
■ Overall length: 425mm
■ Overall width: 198mm
■ Wheelbase: 256mm
■ Secondary reduction ratio: 1:2.6
■ Total equipment weight: 1500g
■ 3-gear rear transmission
■ 3-split sealed gearbox
■ Resin integrated front bulk Head
■ 4-wheel independent double wishbone suspension
■ Front short suspension arm
■ High-performance vehicle height adjustable oil damper
■ Resin one-piece main chassis
■ 13-step adjustable aluminum motor mount
■ RWD exclusive high-angle steering system
■ 49mm bone rear universal shaft
■ LS rear lower suspension arm
■ Large rear diffuser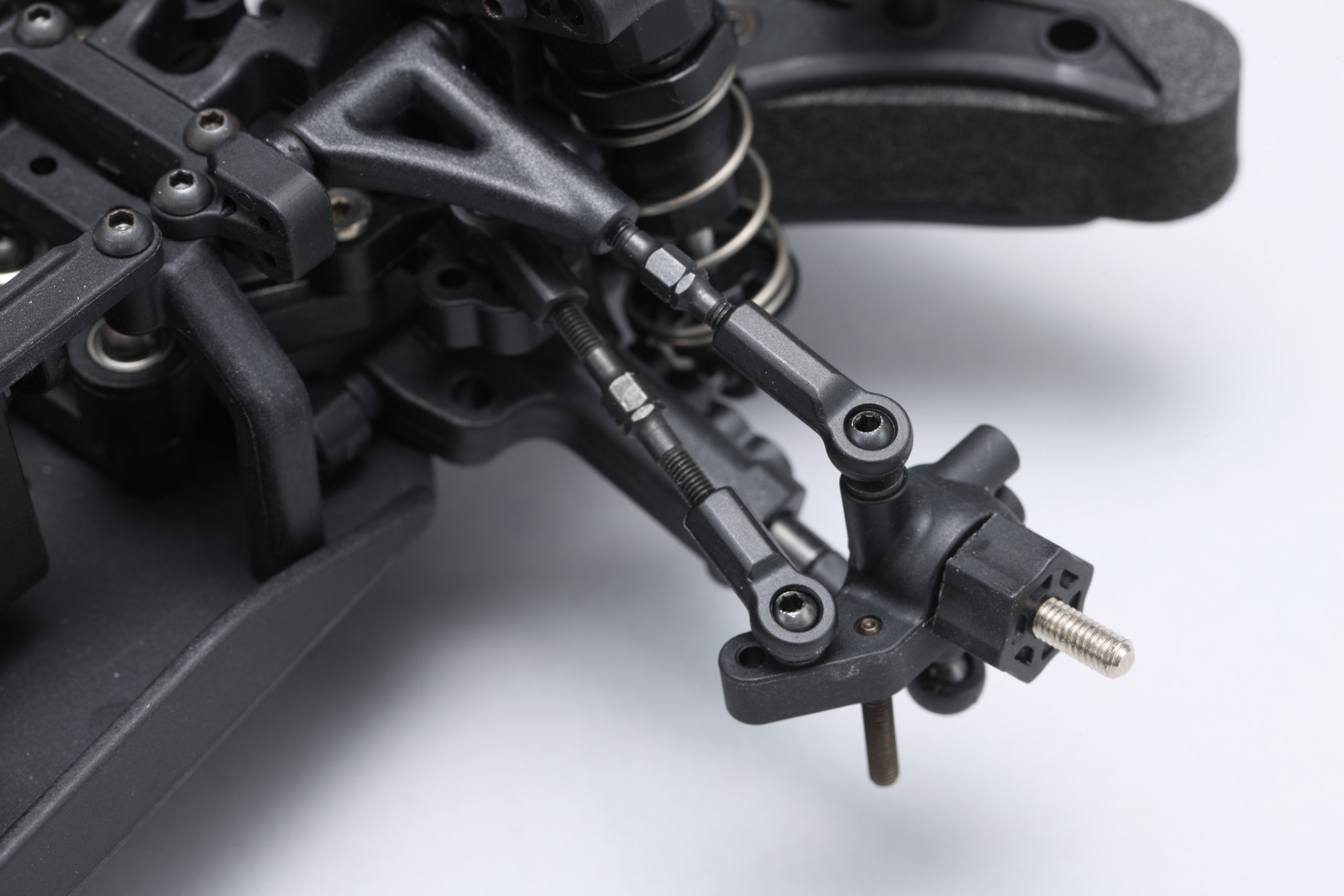 The highly reliable undercarriage is equipped with a wide variety of optional parts to enhance performance, making it possible to respond to various driving conditions.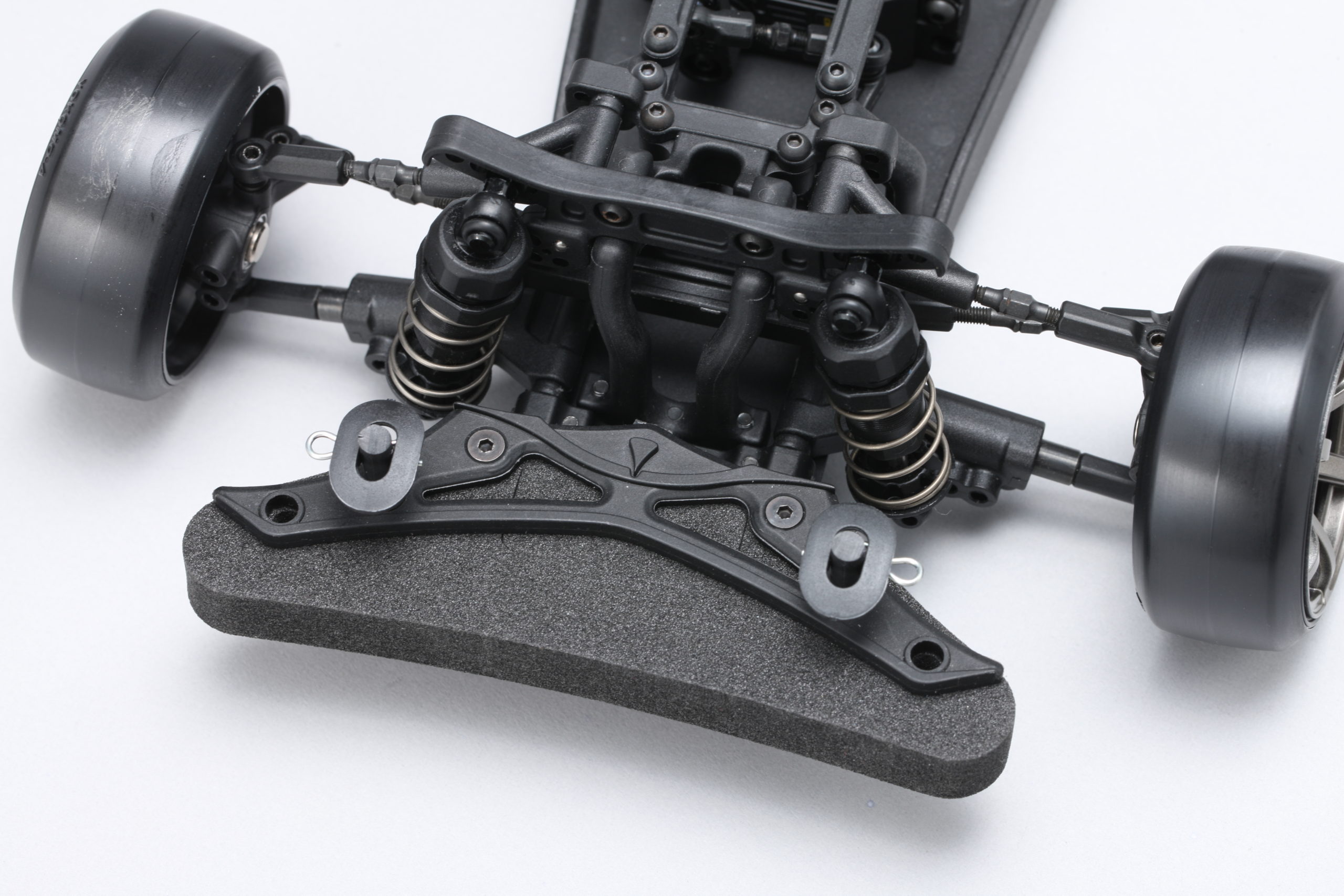 Equipped with a large urethane bumper to protect the chassis from accidental crashes.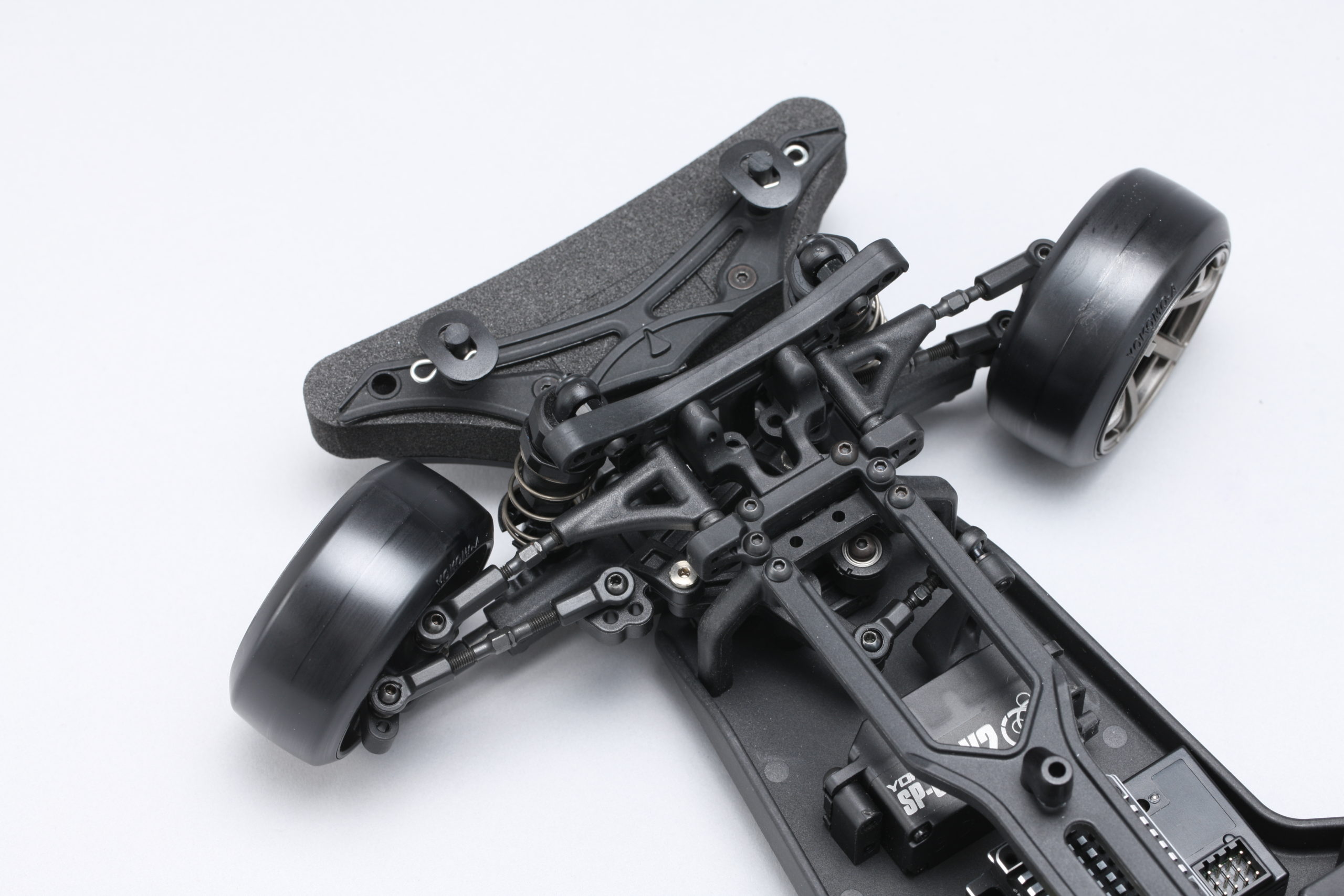 The steering angle, which is important for drift driving, is overwhelming. Controllability is enhanced even at deep drift angles.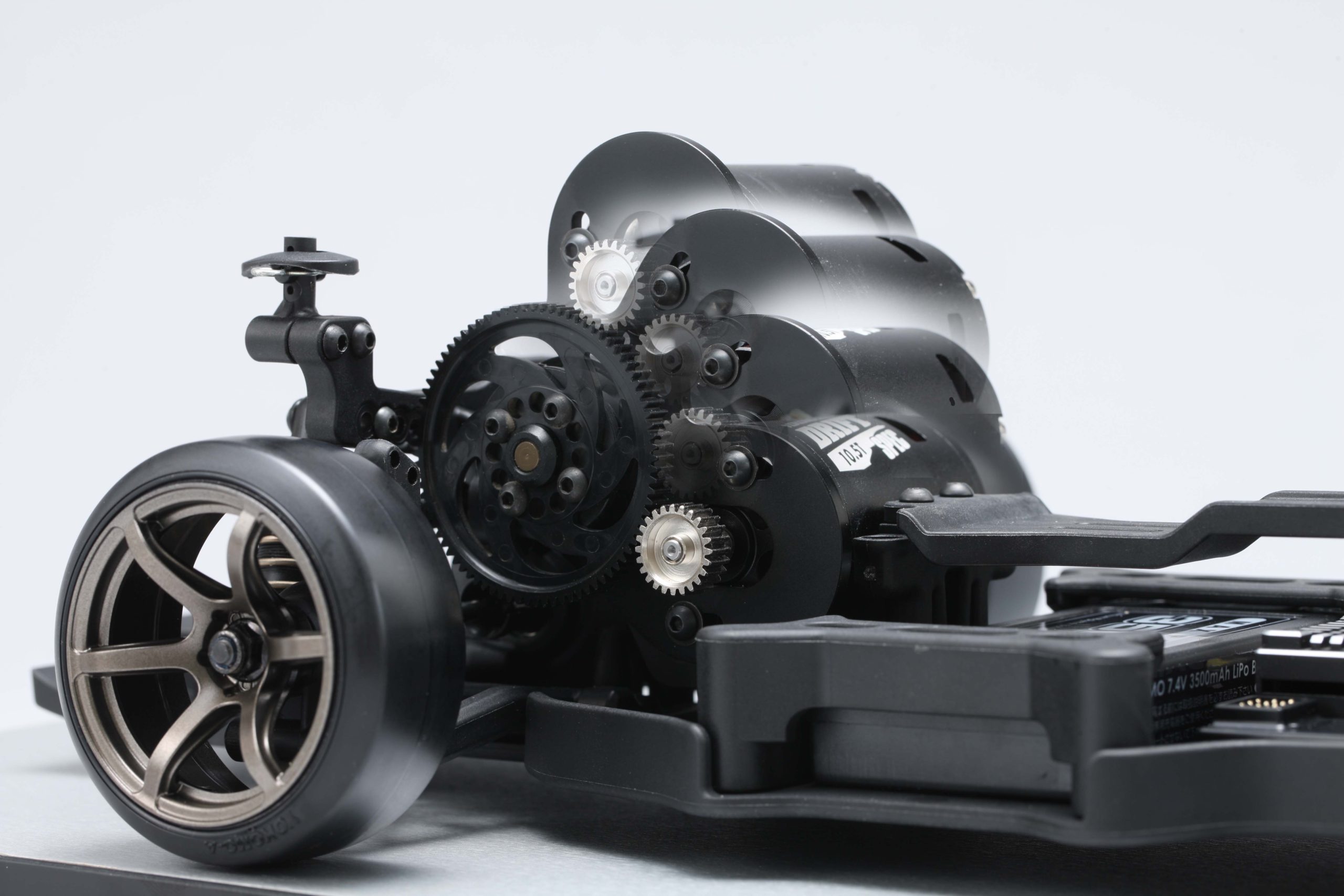 Since the mounting position of the motor can be selected from 13 stages, it is also possible to change the driving characteristics by changing the weight balance.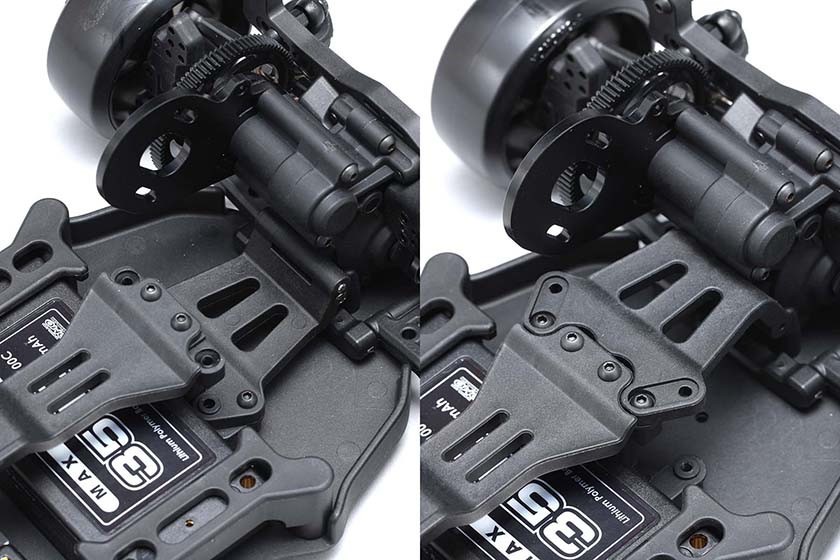 Chassis rigidity can be changed by rearranging the rear brace. If it is on the lower side, the motor can also be mounted low, promoting a low center of gravity.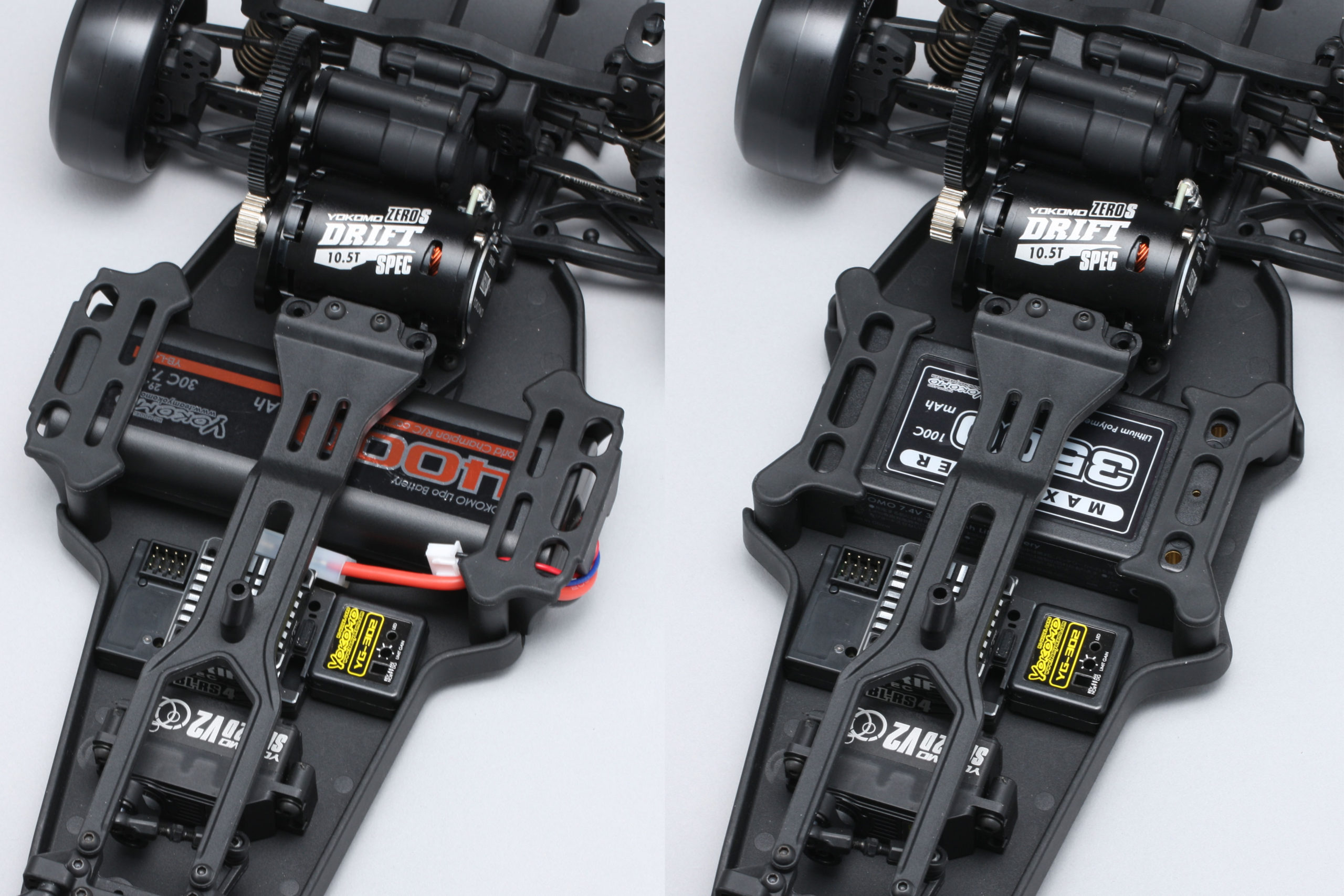 Comes with 2 types of battery holders, so you can install a standard size battery that is often used as a battery for RC cars, or a short size Li-po battery that is preferred by advanced users.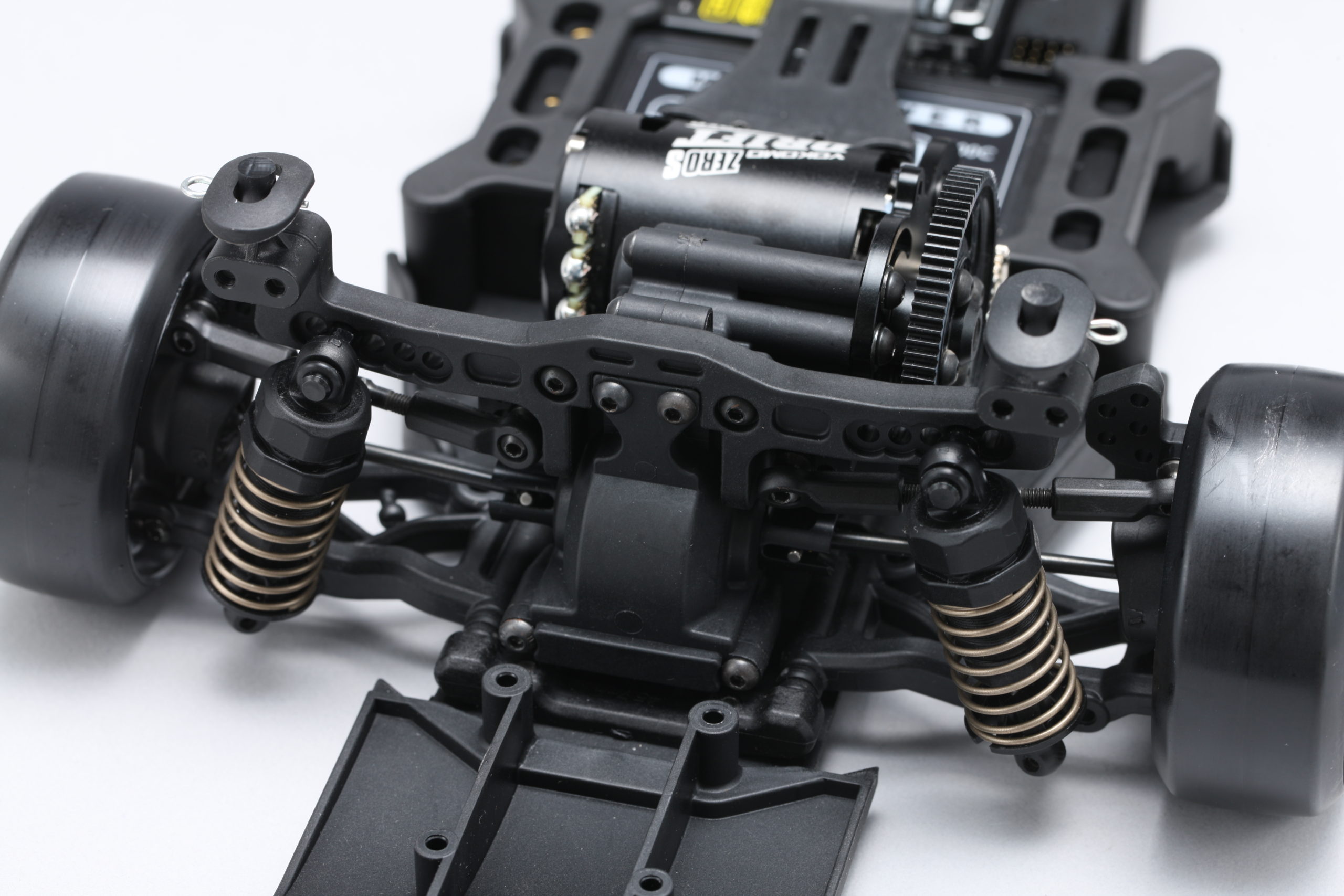 It comes standard with an oil damper that seals oil in the cylinder and dampens it. You can easily adjust the vehicle height by adjusting the spring tensioner.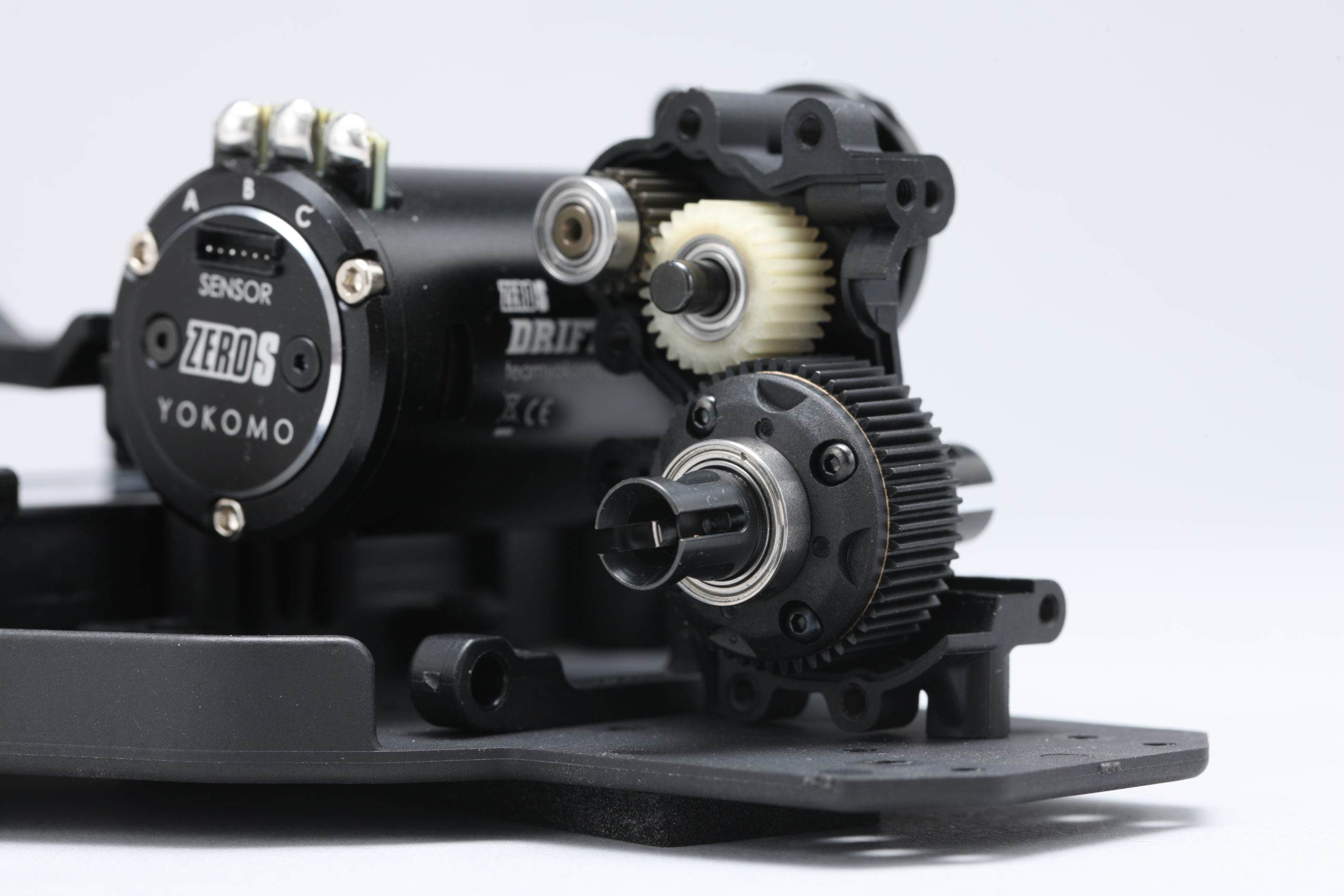 3 gear mission with good response. A sealed gearbox protects the gears from sand and pebbles thrown up while driving.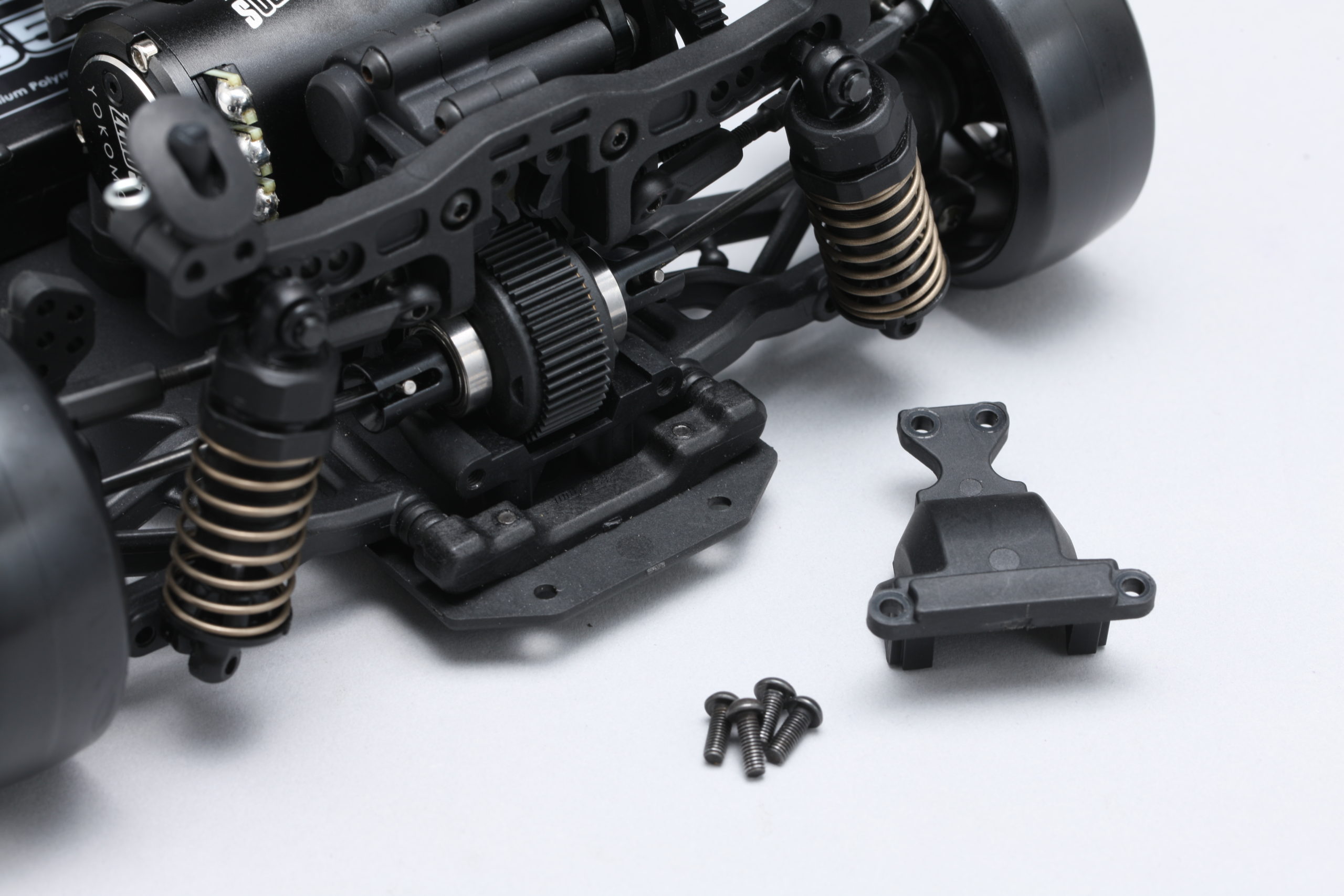 The gearbox is a 3-part type, and by removing the rear case cap, it is possible to easily maintain the differential.
*The photo is an assembly reference example. Because it is a prototype, it may differ from the actual product.
What you need to run the assembly kit
: 2-channel prop set (transmitter, receiver, speed controller, servo), steering gyro, battery (Li-po 2 cell), charger, 1/10 size drift tires Wheel, motor, 1/10 size drift body, polycarbonate paint
---